Our best allies to provide you with excellent service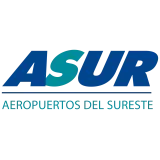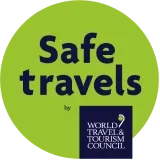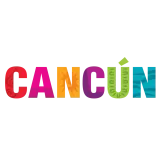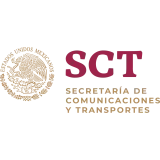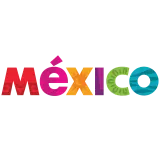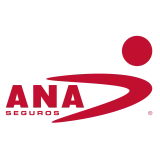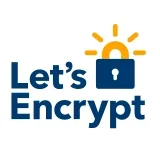 Why choose us?
We hire the best drivers to serve the most demanding customers
Our commitment is loyal and firm
Puntuality
Punctuality is not a plus, it is an obligation of a supplier must comply, if there is an established schedule, it must be met.
Safety
All our drivers and fleet are certified and subject to the quality and safety standards of the SCT and SECTUR and traveler's insurance.
Flight tracking
Flight Delayed or Early? Don't worry, we will be waiting for you.
Personalized service
Our customer service staff and operators are always there to help you.
Bilingual driver
Because it is important to be well communicated, all our staff speak English.
Premium Clients
For us, all our clients are premium and deserve the best of tratios.
Select your destination
Enter the name of your hotel, "condo" or Airbnb to which you want us to take you.
Chose a car
Select the vehicle in which you want to travel.
Fill out the form
Enter your personal and travel information so that we can collect and take you optimally.
It is done!
Now it only remains to enjoy the trip with our certified drivers.
How do we work
Even the simplest things have their science.
Our smart form is designed to make your reservation as easy as possible..
When you finish creating your reservation, you will automatically receive a confirmation and that's it! We take care of everything else.
Book now
Company Facts
We are proud of our work team
Just sit back and relax while we take care of your transportation needs for you.
Coba description
Climb the Pyramid at Coba
Archaeologists believe Cobá was one of the most important ruin sites on the Yucatan Peninsula. The design and purpose of this settlement was very different from other Mayan cities, with various settlements existing in one area. The white roads lead from each settlement to the main pyramid, Nohoch Mul. Learn more about this off-the-beaten-track Mayan Ruin.
A Little History About The Coba Ruins
Coba means 'waters stirred by the wind', an appropriate Mayan name as this settlement is surrounded by two large lagoons. For many years Coba was an ignored piece of Mayan history due to its location. Located between Tulum in the state of Quintana Roo, and Valladolid in the state of Yucatan, archeologists first learned about the site in the mid 1800's, but dense jungle, the Caste War and lack of funds made this site a difficult area to penetrate. This Mayan site is still largely unexcavated making it a true wonder in the Yucatan. Visitors can enjoy shaded walkways that are the original sacbe (white roads), three settlements that show the architecture and vast area of this once large city, 2 ball courts and climb the highest Mayan pyramid in the Yucatan, Nohoch Mul. We have been visiting Coba since our arrival to the area in the early 90's and we are still fascinated by this settlement.
Cobá was finally opened to the public as an archeological site in1973. Archeologists have estimated that 6,000 structures exist, but only three settlements are for public viewing. what makes this site different from Chichen Itza, Ek Balam, or even Tulum is that Coba is not a single site but a large group of sites connected to the central pyramid, connected by over 16 Mayan ceremonial "white roads" (sacbéob). The three main areas that can be viewed in the Coba Ruins are the Nohoch Mul structures (main pyramid), Conjunto Pinturas (spiritual area) and Macanxoc structures (close to the lagoon that bears the same name). Your day at Coba can last up to 2.5 hours if you walk the site, 1.5 hours if you take advantage of the Coba bicycle rentals or in an hour if you opt for the Mayan limo, a chauffeured tricycle where you just sit and take in the sights. Both bicycle options are inexpensive and super fun!
Frequently Asked Questions about Coba
If you don't see an answer to your question, you can send us an email from our contact form.
The transportation time from Cancun International Airport to Coba takes around 02:00 hours.
Although it also depends a lot on traffic.
We know that it is important that you do not miss your flight, for this reason, we schedule your pick up 04:30 hours before.
Why? because Coba to the airport is approximately 02:00 hour, but we are considering a little more time in case there is traffic, plus we try to have you at the airport 02 hours before your flight leaves (for documentation).
All you need is the following information:
Your full name,
Your email address,
Your phone number,
Name of your Hotel (Resort, condo or Airbnb),
Arrival date,
Arrival airline,
Arrival time
If it is a Round Trip:
Departure Date,
Departure airline,
Flight departure time
Coba transportation rates
Here you can find the Coba transportation pricing
| Type Car | OW 1-3 | OW 4-7 | OW 8-10 | RT 1-3 | RT 4-7 | RT 8-10 |
| --- | --- | --- | --- | --- | --- | --- |
| Regular | $150.00 | $150.00 | $160.00 | $275.00 | $290.00 | $300.00 |
Transportation hotels list in Coba