Our best allies to provide you with excellent service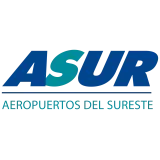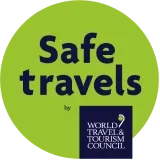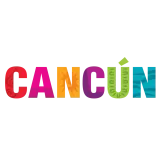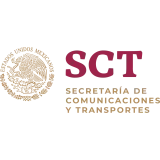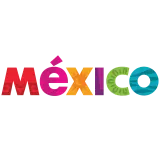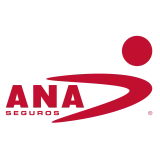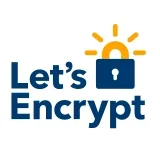 Why choose us?
We hire the best drivers to serve the most demanding customers
Our commitment is loyal and firm
Puntuality
Punctuality is not a plus, it is an obligation of a supplier must comply, if there is an established schedule, it must be met.
Safety
All our drivers and fleet are certified and subject to the quality and safety standards of the SCT and SECTUR and traveler's insurance.
Flight tracking
Flight Delayed or Early? Don't worry, we will be waiting for you.
Personalized service
Our customer service staff and operators are always there to help you.
Bilingual driver
Because it is important to be well communicated, all our staff speak English.
Premium Clients
For us, all our clients are premium and deserve the best of tratios.
Select your destination
Enter the name of your hotel, "condo" or Airbnb to which you want us to take you.
Chose a car
Select the vehicle in which you want to travel.
Fill out the form
Enter your personal and travel information so that we can collect and take you optimally.
It is done!
Now it only remains to enjoy the trip with our certified drivers.
How do we work
Even the simplest things have their science.
Our smart form is designed to make your reservation as easy as possible..
When you finish creating your reservation, you will automatically receive a confirmation and that's it! We take care of everything else.
Book now
Company Facts
We are proud of our work team
Just sit back and relax while we take care of your transportation needs for you.
Playa Mujeres description
"Playa Mujeres is a new kind of development that was not initially oriented to tourism," says Ximena de Cordova Cole, public relations manager for the Cancun CVB. "Now there are a lot of hotels that offer a different side of Cancun because they are so far from the Hotel Zone. The beach is difficult to access from the road, so it is much quieter than Cancun."
Playa Mujeres is located about 25 minutes north of Cancun's airport. The luxury beach destination has managed to remain in the shadows while Cancun has danced in the spotlight. Currently there are just a handful of hotels in the area, which is what has kept it so exclusive. Secrets has a resort there, as well as the Excellence Group, which has three hotels: Beloved Playa Mujeres, Excellence Playa Mujeres, and Finest Playa Mujeres. Coming in November, AMResorts will open a Dreams Playa Mujeres hotel, as well.
The area of Playa Mujeres is really designed for luxury travel. The community is home to one of the best golf courses in Cancun, the Greg Norman-designed Playa Mujeres Golf Club, and the marina is just steps from the lobby of Beloved Playa Mujeres. From the nearly private stretch of beach, hotel guests have a straight view across the water to Isla Mujeres, and many of the hotels offer excursions to the island, whether to relax, snorkel, fish or swim with whale sharks.
Exclusivity really is the theme in Playa Mujeres. Unlike in Cancun, a walk down the beach won't lead to hotel after hotel. The population is a fraction of Cancun's, so unwinding on the beach really is just about that. Entertainment outside of the hotels in Playa Mujeres is limited, but if guests are in need of frenetic nightlife, shopping or dining, the Hotel Zone is about 10 minutes away by car. Playa Mujeres is also about 10 minutes away from downtown Cancun, so if travelers are looking for a taste of "authentic" and "local" Cancun, it's very easy to access, as well.
Bottom line: Recommend Playa Mujeres for your couple or family clients who are looking for a resort experience in Cancun that is close to the airport, minus the throngs of other tourists and the high, intense energy. It is an affluent, laid-back destination, where all-inclusive luxury sets the tone.
Frequently Asked Questions about Playa Mujeres
If you don't see an answer to your question, you can send us an email from our contact form.
The transportation time from Cancun International Airport to Playa Mujeres takes around 00:50 hours.
Although it also depends a lot on traffic.
We know that it is important that you do not miss your flight, for this reason, we schedule your pick up 03:20 hours before.
Why? because Playa Mujeres to the airport is approximately 00:50 hour, but we are considering a little more time in case there is traffic, plus we try to have you at the airport 02 hours before your flight leaves (for documentation).
All you need is the following information:
Your full name,
Your email address,
Your phone number,
Name of your Hotel (Resort, condo or Airbnb),
Arrival date,
Arrival airline,
Arrival time
If it is a Round Trip:
Departure Date,
Departure airline,
Flight departure time
Playa Mujeres transportation rates
Here you can find the Playa Mujeres transportation pricing
| Type Car | OW 1-3 | OW 4-7 | OW 8-10 | RT 1-3 | RT 4-7 | RT 8-10 |
| --- | --- | --- | --- | --- | --- | --- |
| Regular | $50.00 | $55.00 | $70.00 | $85.00 | $90.00 | $100.00 |
Transportation hotels list in Playa Mujeres

Warning: Invalid argument supplied for foreach() in /var/www/vhosts/odctransfers.com/httpdocs/system/sections/front/views/destinations/destination.php on line 428