Our best allies to provide you with excellent service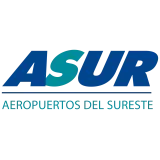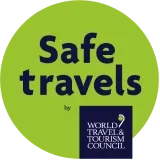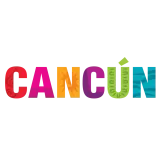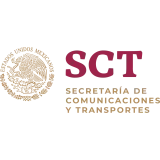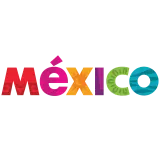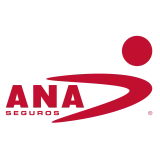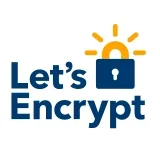 Why choose us?
We hire the best drivers to serve the most demanding customers
Our commitment is loyal and firm
Puntuality
Punctuality is not a plus, it is an obligation of a supplier must comply, if there is an established schedule, it must be met.
Safety
All our drivers and fleet are certified and subject to the quality and safety standards of the SCT and SECTUR and traveler's insurance.
Flight tracking
Flight Delayed or Early? Don't worry, we will be waiting for you.
Personalized service
Our customer service staff and operators are always there to help you.
Bilingual driver
Because it is important to be well communicated, all our staff speak English.
Premium Clients
For us, all our clients are premium and deserve the best of tratios.
Select your destination
Enter the name of your hotel, "condo" or Airbnb to which you want us to take you.
Chose a car
Select the vehicle in which you want to travel.
Fill out the form
Enter your personal and travel information so that we can collect and take you optimally.
It is done!
Now it only remains to enjoy the trip with our certified drivers.
How do we work
Even the simplest things have their science.
Our smart form is designed to make your reservation as easy as possible..
When you finish creating your reservation, you will automatically receive a confirmation and that's it! We take care of everything else.
Book now
Company Facts
We are proud of our work team
Just sit back and relax while we take care of your transportation needs for you.
Punta Sam description
Punta Sam is the departure point for the car ferry that takes you to the two main islands next to Cancun: Isla Mujeres and Cozumel.
Staying in some of the beautiful hotels or villas in this section of Cancun allows you to enjoy spectacular sunrises as well as the gentle sounds of the Caribbean Sea. Also, tourists love to stroll on the white sands of Punta Sam's beaches and relax with the amazing views.
Between Punta Sam and Puerto Juárez, one of the four pre-Hispanic sites within Cancun can be visited: El Meco, despite being one of the smallest archaeological sites in the region, El Meco played an important role as a point of communication with Isla Women, the municipality to which it belongs today.
The Meco was inhabited in the classical period. It was a crucial landmark for coastal navigation, even at night. The other three Mayan sites are El Rey, La Duna, and El Cerrito.
Punta Sam is a residential community in the north of Cancun that offers a more relaxed atmosphere than the Hotel Zone, as well as many tourist services and beautiful seascapes.
Among the activities that you can do when visiting Punta Sam, is diving, here you can find paradises to enjoy this interesting activity, you can admire reefs up to 10 meters deep.
In the same way you can enjoy sailing: through the exhaustive beaches of Punta Sam, the most chosen places to navigate and discover unique landscapes.
Among the best places to eat is the Flamingos restaurant, the most famous in the region and it is no wonder if it is one of the best.

The nightlife in Punta Sam is well known throughout the state of Quintana Roo. You can find an infinite number of places to enjoy the nights until the wee hours of the morning, either in bars or in the famous nightclubs of the region. You can dance to the rhythm of your favorite music while enjoying exquisite drinks, since most have great bars of national and international tropical drinks.
Frequently Asked Questions about Punta Sam
If you don't see an answer to your question, you can send us an email from our contact form.
The transportation time from Cancun International Airport to Punta Sam takes around 00:30 hours.
Although it also depends a lot on traffic.
We know that it is important that you do not miss your flight, for this reason, we schedule your pick up 03:00 hours before.
Why? because Punta Sam to the airport is approximately 00:30 hour, but we are considering a little more time in case there is traffic, plus we try to have you at the airport 02 hours before your flight leaves (for documentation).
All you need is the following information:
Your full name,
Your email address,
Your phone number,
Name of your Hotel (Resort, condo or Airbnb),
Arrival date,
Arrival airline,
Arrival time
If it is a Round Trip:
Departure Date,
Departure airline,
Flight departure time
Punta Sam transportation rates
Here you can find the Punta Sam transportation pricing
| Type Car | OW 1-3 | OW 4-7 | OW 8-10 | RT 1-3 | RT 4-7 | RT 8-10 |
| --- | --- | --- | --- | --- | --- | --- |
| Regular | $40.00 | $45.00 | $50.00 | $75.00 | $80.00 | $85.00 |
| Regular | $40.00 | $45.00 | $50.00 | $75.00 | $80.00 | $85.00 |
Transportation hotels list in Punta Sam